cgwwood
is currently away.
click here
for more information
FEATURED ITEMS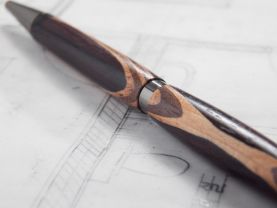 Craftsman: Cento Wood: rosewood & birch wood and Metal Tips Refill: Cross Type Varnish: Shellac Color : Natual (No Stain) Fi...
RECENT ITEMS
SHOP ANNOUNCEMENT
CGW Woodworks.
RECENT REVIEWS





5 of 5 by
nhef
This is a superb pencil. It is one of a kind and the beauty of it is that you know it's hand-made. The pencil is so well crafted and the wood is gorgeous. I love it and I would recommend it, especially as a precious gift for anyone you like/love. Thank you for making this wonderful pencil.