My Profile
About Me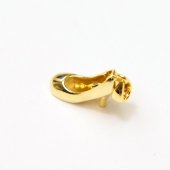 Hi, thank you for visiting my little work shop.

Facebook:http://www.facebook.com/iCharmingC

My dream is to create moments of joy in our life. What better way to help people create fond memories of their magical time than with a lovely piece of fine jewelry chosen especially for them. :)

And you will find out that most of my designs are petite and dainty which are perfect for for an everyday wear.

♥ Simple is the best ♥
I was born in San Francisco and living in Boston for few years. I always love to create when I was a little girl, so I chose to become a Jewelry Artist to express myself. My life experiences motivated my art of designing and creating jewelry. In my vision jewelry is a personal statement. It must be as unique as the person who wears it—and the one who creates it. I want to create something to treasure for a lifetime. My professional goals are not different from my personal ambitions. Each piece I make captures the theme I have carried with me. Always. Simplism!