FEATURED ITEMS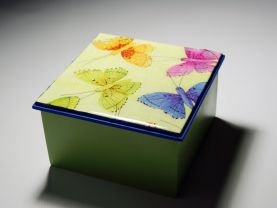 Decorative Green and Blue Wooden Box with Butterflies Design, with a polyester finish and artistic resin for protection.
RECENT ITEMS
SHOP ANNOUNCEMENT
Welcome to my shop!
RECENT REVIEWS





5 of 5 by
jcqlncarter
I just wanted to let you know that I received the hat tonight and I love it. It completes my updated version of "Where's Waldo?" for my Halloween costume. Thank you so much
FROM THE BLOG
Jan 15, 2010
I'll be writing more about my store!