My Profile
About Me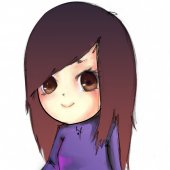 Thanks for learning a bit more about me!

I have been making jewelry on and off for many years and once upon a time, even sold items in various Toronto boutique stores.

My mantra about my jewelry is "Like store bought, but better".

All the items that I give or sell, I try to make to look like they could have been bought at a store, but last because they are made with care. I have a special love for Harry Potter and I'm often inspired to create HP themed items.

Quality, workmanship and customer service. All things that are normally hard to find, but what I strive for.

On the side, taking my expert knowledge from advertising and job searching, I have written a book on creating amazing resumes that help you get the job you want. This goes way beyond how to write a resume but also how to make one so impressive that prospective employers will put your resume on the top of the list. Please feel free to visit www.dooropeningresumes.com to learn more.

If you have any questions about my jewelry, please contact me.

Thanks so much!