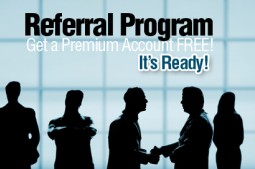 Our first Referral Program is ready!. Earn discounts on your Premium membership fee by referring new sellers to Craft Is Art. Share your codes with your friends, family, associates, etc. Use Twitter, Facebook and other social media tools to spread the word about Craft Is Art.
How it works
You are provided with 10 referral codes that you can give out to anyone interested in selling their items. There are several ways to use these codes, we are listing a few ideas:
YOUR URL. This is the easiest way, you can simply post your URL on forums, social networking sites, etc. ( http://www.craftisart.com/user...