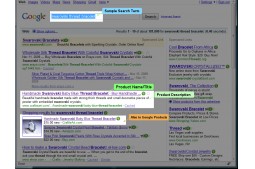 When we want to sell our products online, we usually start by looking for the Online Venue to sell them on, when we find it, we sign up for an account, we browse through the options the site offers, and then we start creating.
We finally have a few items ready, we go back to the site, we click on "List a New Item" and then we face our first challenge: The name or title of my product.
Our goal is to get our items found on the major search engines such as Google and Yahoo and the right title for your item will greatly help that purpose, but why?, why is it so important to name your items properly?. Two words: search ...