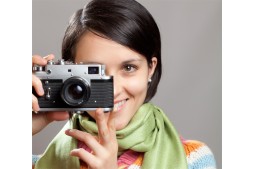 This tutorial was posted in our Forums by Faith from AlaiynaBDesigns you can follow the thread here. We considered it to be very informational and useful and decided to use it as a blog post giving all the credit to its author, Faith.
Selling online can be much more difficult than in person because buyers cannot physically see and touch our products. Because of this, we all know how important our product images must be.
If you sell a unique product that is in demand without a lot of competition, you will still make sales. If you sell in a more saturated market, you need every available tool to your advantage to set...